5 Famous People Who Started Out as Electricians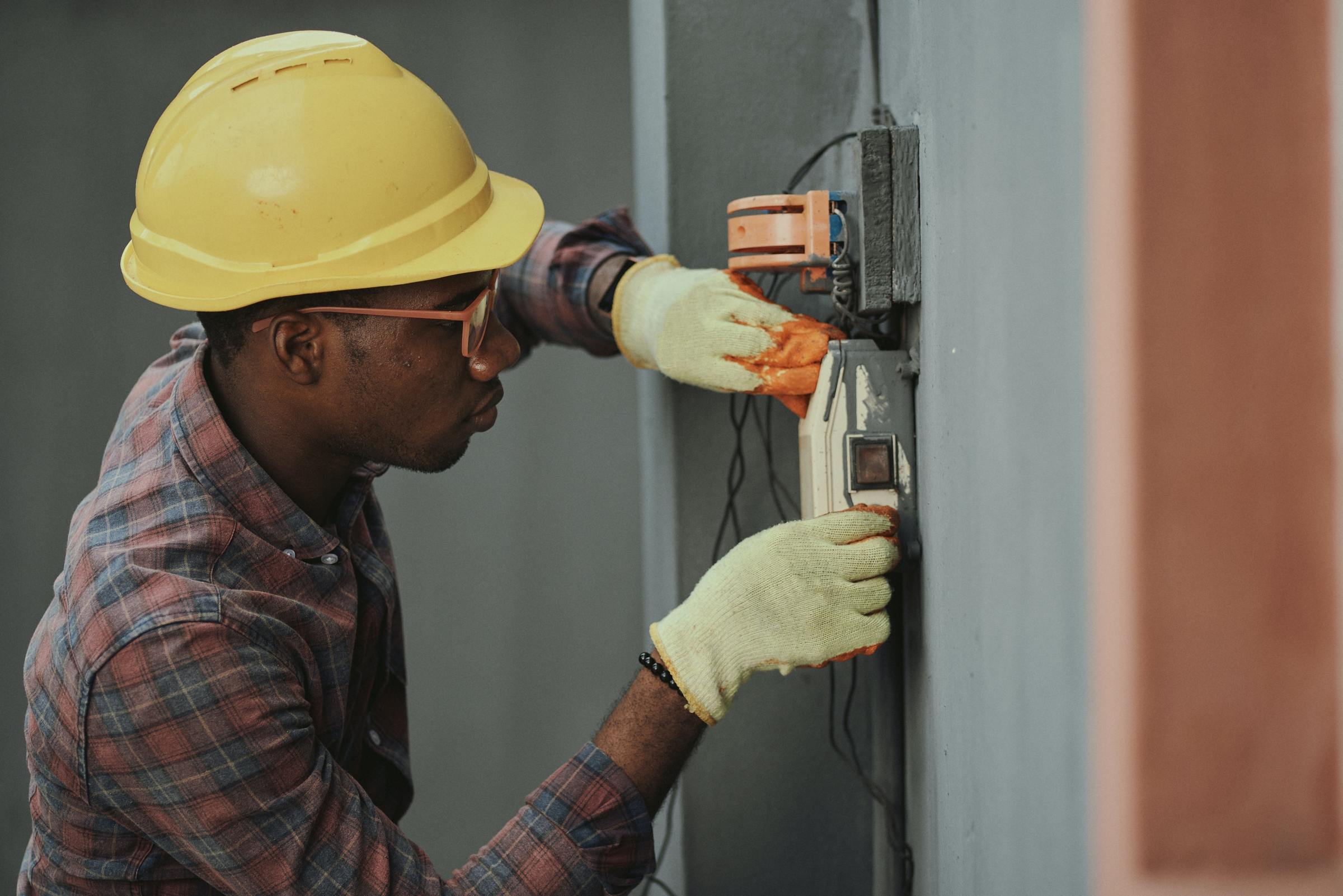 In a previous blog post, we mentioned that Elvis Presley once worked as an electrician. As it turns out, Elvis wasn't the only famous person to work in this field.
Several well-known celebrities studied or worked as electricians. Working in the electrical field gave many of them skills that they later used in their new careers.
Here are five other celebrities you probably didn't know worked as electricians.
1. Albert Einstein
Believe it or not, the iconic scientist once worked as an electrician for his father's company. When Einstein was young, his father and uncle founded an electrical engineering company. They were one of the first companies to bring electricity to the city of Munich.
As an electrician assistant, Einstein ran cables and hung lights for an Oktoberfest celebration. However, he put his scholarly endeavors before an electrical career.
Unfortunately, the Einstein brothers lost a bid to provide Munich's electricity. As a small company, they did not have the money to convert their equipment from direct current (DC) to alternating current (AC). After closing his first company, Einstein's father eventually founded another electrical engineering company in Milan.
2. Rowan Atkinson
You probably know him as Mr. Bean, but this actor and comedian once trained in the electrical field. As a young man, Atkinson studied electrical engineering at Newcastle University. He then pursued a master's degree in electrical engineering from The Queens College.
However, Atkinson had long been involved in writing and performing sketches. He pursued a career in radio and television rather than electrical engineering.
3. George Harrison
Before becoming a famous guitarist for the Beatles, George Harrison worked as an apprentice electrician at Blacklers store. Harrison once told reporters that he "kept blowing things up, so I got dumped." At the time of his apprenticeship, Harrison played with a band called The Quarrymen, who later became the Beatles.
Although he didn't continue with the electrician career path, Harrison's training did give him an advantage: he was skilled at setting up the band's sound equipment.
4. John Deacon
George Harrison isn't the only musician whose electric skills gave him an advantage. John Deacon's electronic skills and working with electrical components helped him get a place in the rock band Queen at age 19.
Deacon had been interested in electronics his whole life. As a young man, he built a tape recorder that could stream radio music. Deacon studied electronics at Chelsea College, where he earned a first class honors degree.
The other band members appreciated Deacon's ability to work with sound equipment. He even created a homemade amp for the group, which they used throughout their career. This amp, called the Deacy Amp, could produce sounds of many different orchestra instruments. Deacon also wrote many of the band's hits, including "Another One Bites the Dust."
5. Alfred Hitchcock
This world-renowned film director learned many of his skills as an electrician at Henley's. He started out as an apprentice electrician at age 16, where he manufactured electronic appliances. He soon moved up in the company and began working on the sales team, where he learned skills in design as well as publicity. All of his experiences at Henley's prepared him to be a successful director.
If you're in the electrical field, you're in good company. From Einstein to Hitchcock, many celebrities have gained knowledge and experience by working as electricians.
As an electrician, you have the opportunity to provide lighting to homes and businesses. While you often work behind the scenes, your work is crucial to the success of our economy and our society.
Keep reading our blog for more topics about electricity. If you need electrical training, contact Independent Electrical Contractors of Greater Cincinnati.