Your Questions About Electrician Workplace Safety Answered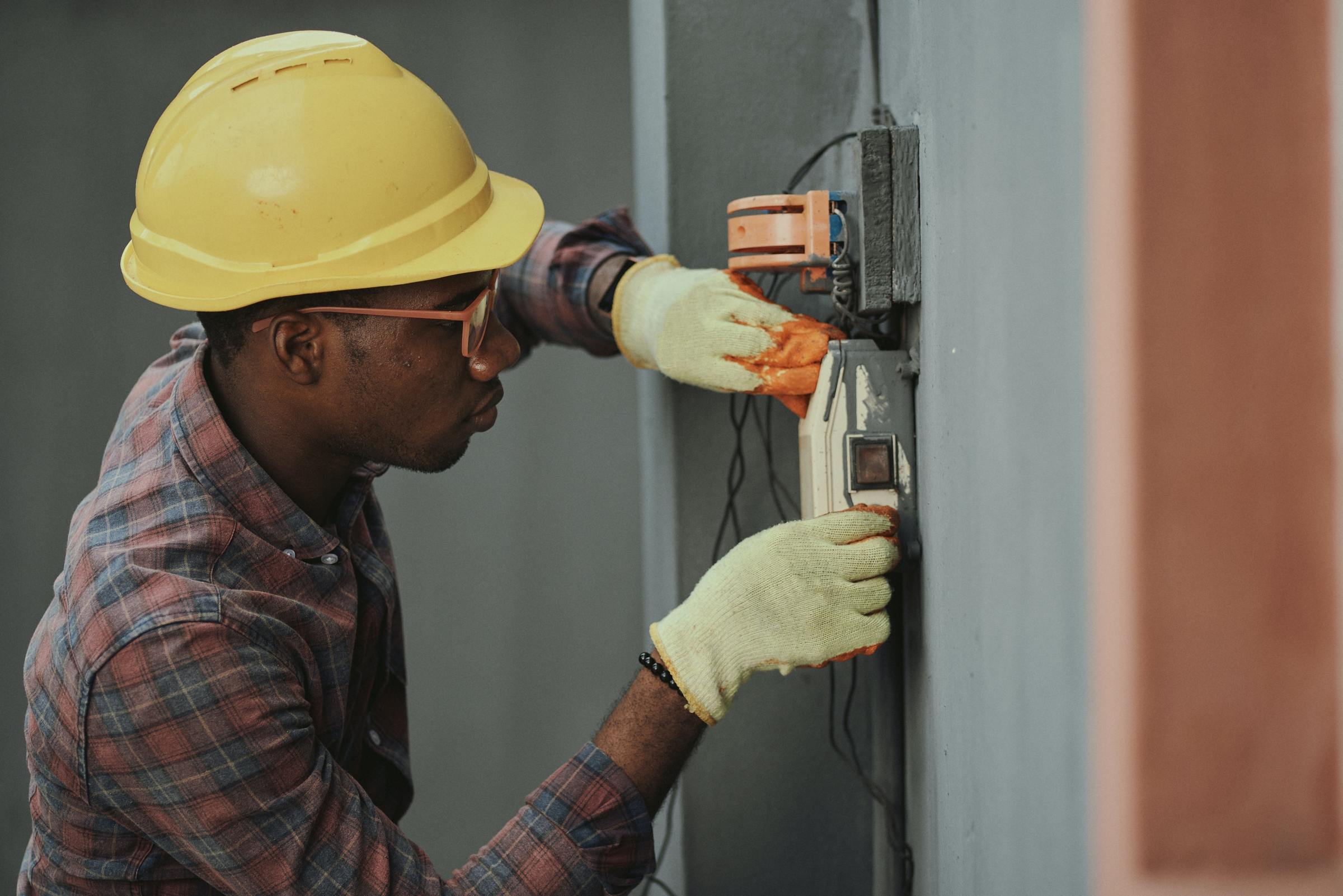 No one can deny that becoming an electrician and small-business owner is rewarding. You'll make your clients' homes safer, better and brighter while working either for yourself or with a small team of committed electricians. (And, of course, the regular pay doesn't hurt.)
However, being an electrician comes with a lot of safety issues that many other modern jobs lack. More often than not, you'll be working in potentially dangerous conditions-not only for you, but also for your clients and fellow employees. If you don't have the proper, most up-to-date training, you could find yourself in an extremely hazardous situation.
Safety training is a key part of an electrician apprenticeship, which is why Independent Electrical Contractors of Greater Cincinnati offers comprehensive safety training for both new apprentices and experienced electricians invested in continued education. Below, we'll answer some frequently asked questions about electrician workplace safety and safety trainings so you can start (or continue) your apprenticeship with confidence.
1. What Injuries Am I Most Susceptible To?
No workplace is completely risk-free. However, many jobs-even construction jobs and other jobs that involve hard labor-are safer than electrical work is. Electricians are at obviously at a higher risk of electrocution, but many of the risks electricians face aren't electricity-related at all.
For instance, if you install power lines or work on roofs, you obviously have a higher risk of falling. Electricians also face higher risks of exposure to asbestos or dust from lead paint.
2. Should I Worry About My Safety?
The answer to this question is both yes and no. You should be worried enough to stay engaged in your safety trainings and always stay focused on the job. However, as long as you get the appropriate safety training and follow safety protocols while working, you can have confidence in your ability to keep yourself and others safe once you enter the industry.
Bear in mind that over the past decade, safety for electricians has improved by leaps and bounds. Compared to the workers of the past, you have much less to worry about and many more resources in place to help you feel confident in your safety training.
For instance, the Electrical Safety Foundation International, or ESFI, keeps tabs on safety for electricians and other members of the workforce who work closely with electricity. Using information from the US Bureau of Labor Statistics, the ESFI determined that electricity-related worker deaths decreased by 50% over the past 20 years. Similarly, non-fatal injuries caused by electricity decreased by 60% over the same time period.
3. Do I Need Continued Safety Education?
Yes. Technology grows by leaps and bounds every year, and electronics, wiring and lighting are no exception. With new inventions and innovations come new hazards and new safety protocols. To keep yourself and your customers safe (and to increase your value in a competitive workforce), enroll in continuing education courses to stay on top of today's electrical innovations.
4. Will IEC Give Me the Safety Training I Need?
Yes. IEC is committed to your success as an electrician, and nothing ensures that success better than comprehensive industry training-including safety training. When you work with us, we'll provide you with comprehensive training on CPR, asbestos safety, first aid and fall safety, along with a host of other essential electrician safety skills. You can also check our blog for more information on staying safe.
Enroll Today to Start Your Training
Whether you're considering an apprenticeship or you're just getting started on your coursework and handson work experience, you can rest assured that at IEC, you'll get the safety training you need to stay safe on the job.
If you're interested in an apprenticeship, contact us today to get started on your journey.