What Types of Insurance Should an Electrician Have?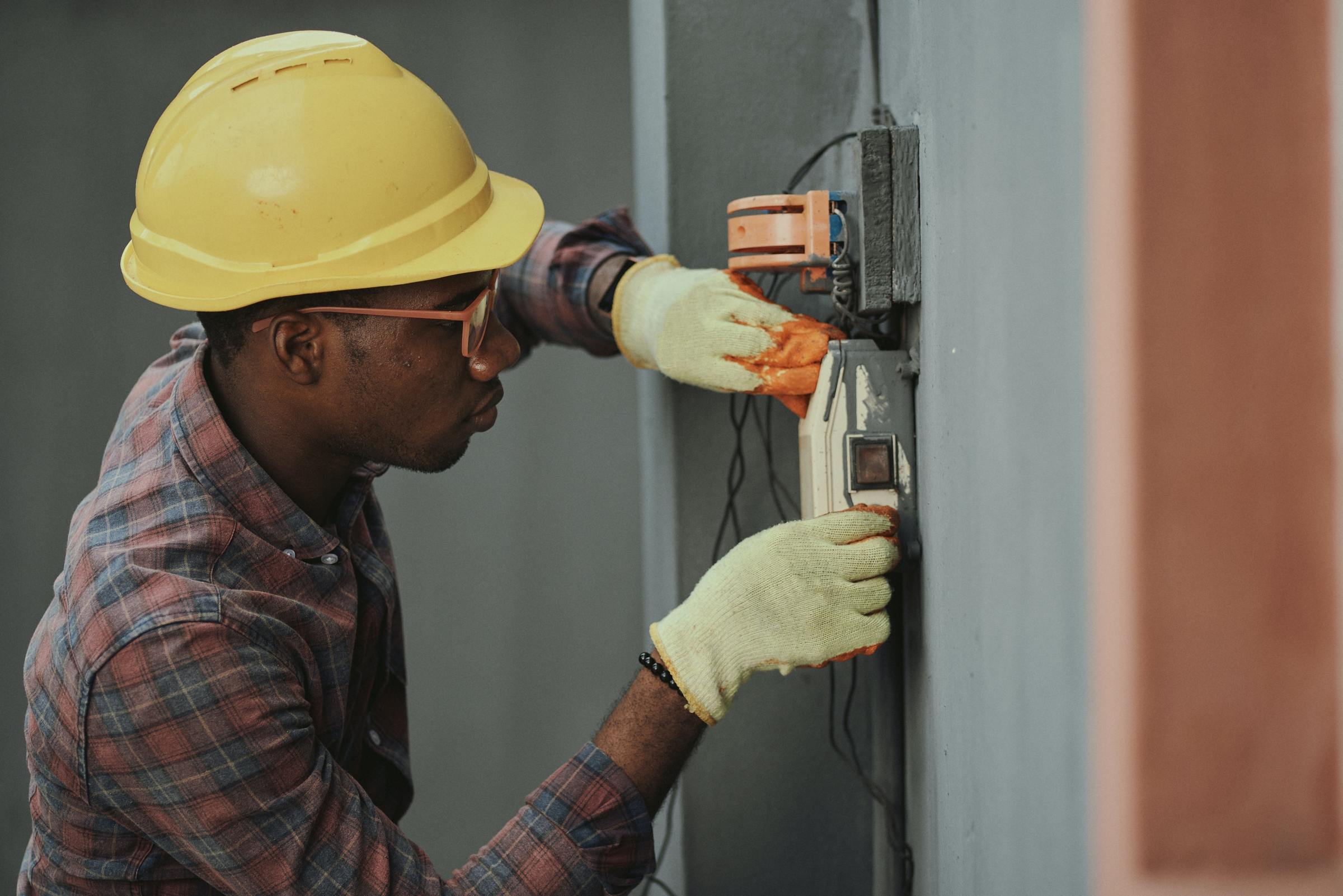 You've put in a lot of hours of training to become an electrician. Before branching out on your own as an independent contractor, there are a few more things you need to be straightened out. Finding the right insurance products as an electrician can be complex. To protect yourself, your business, and your co-workers, it's crucial that you get the coverage you need.
Essential Insurance Policies for Electricians
It's important to remember that policy names and options will vary according to different carriers. The following "essentials" are the primary insurance products almost every business needs to own.
Business Owner's Policy
This is a standard policy that all types of business owners need. It protects in case of:
Loss of income (business interruption insurance)
Damage/theft of commercial property
Damage/theft of inventory and supplies
Damage/theft of business equipment
General liability (accidents not related to your professional service, such as if a customer is injured while on your property)
A business owner's policy typically offers only minimal coverage that is adequate for the average business person. In some cases, business interruption insurance may be a separate policy.
Professional Liability
Professional liability insurance protects you in the event your electrical services cause a fire or other incident resulting in a lawsuit. It will not protect you if it is proven that the incident was caused by your negligence.
Health Insurance
If you are not already insured, search your state's health care marketplace to find a business policy that is best suited for you and your employees. You may incur steep fines if you choose not to get health insurance.
Commercial Vehicle Insurance
Any vehicle you use for business, even your personal or family vehicle, should have sufficient insurance coverage in case of damage while on the job. Any equipment or inventory carried in the vehicle will be covered by your business owner's policy.
Worker's Compensation Insurance
WCI protects your workers in the case of illness, injury, or death while on the job. It is a requirement for most companies to carry WCI and is highly recommended even where not legally required.
Extra Policies to Consider
There are some additional policies that will help protect you and your family in case of a personal or professional tragedy. Consult with your insurance provider to weigh the risks and rewards related to extra coverage.
Life Insurance
Life insurance is considered a basic need for most people, but it is especially important if you operate a family business or home to bring your children into the business in the future. A life insurance policy will help your family stay on their financial feet and keep the company running if you can't.
Commercial Umbrella Insurance
A commercial umbrella policy offers protection that goes beyond general or professional liability policies. It provides additional coverage in the case of any legal fees, settlements, or judgments that exceed the limits of other liability policies.
Cyber Liability Insurance
You may not think that working as an electrician that you would not need to worry about data breaches, but you do. Cyber liability insurance protects your company if it is hacked and the sensitive data of employees or customers is compromised.
Are You Ready to Become an Electrician?
Working as an electrician is a rewarding and well-paying career move. Electricians are in high demand across the U.S., but being a smart business person is just as important as being a skilled electrician. Learn more about licensing, training, and apprenticeships for electricians by contacting IEC – Independent Electrical Contractors today.