What Are the Highest Paying Electrician Jobs?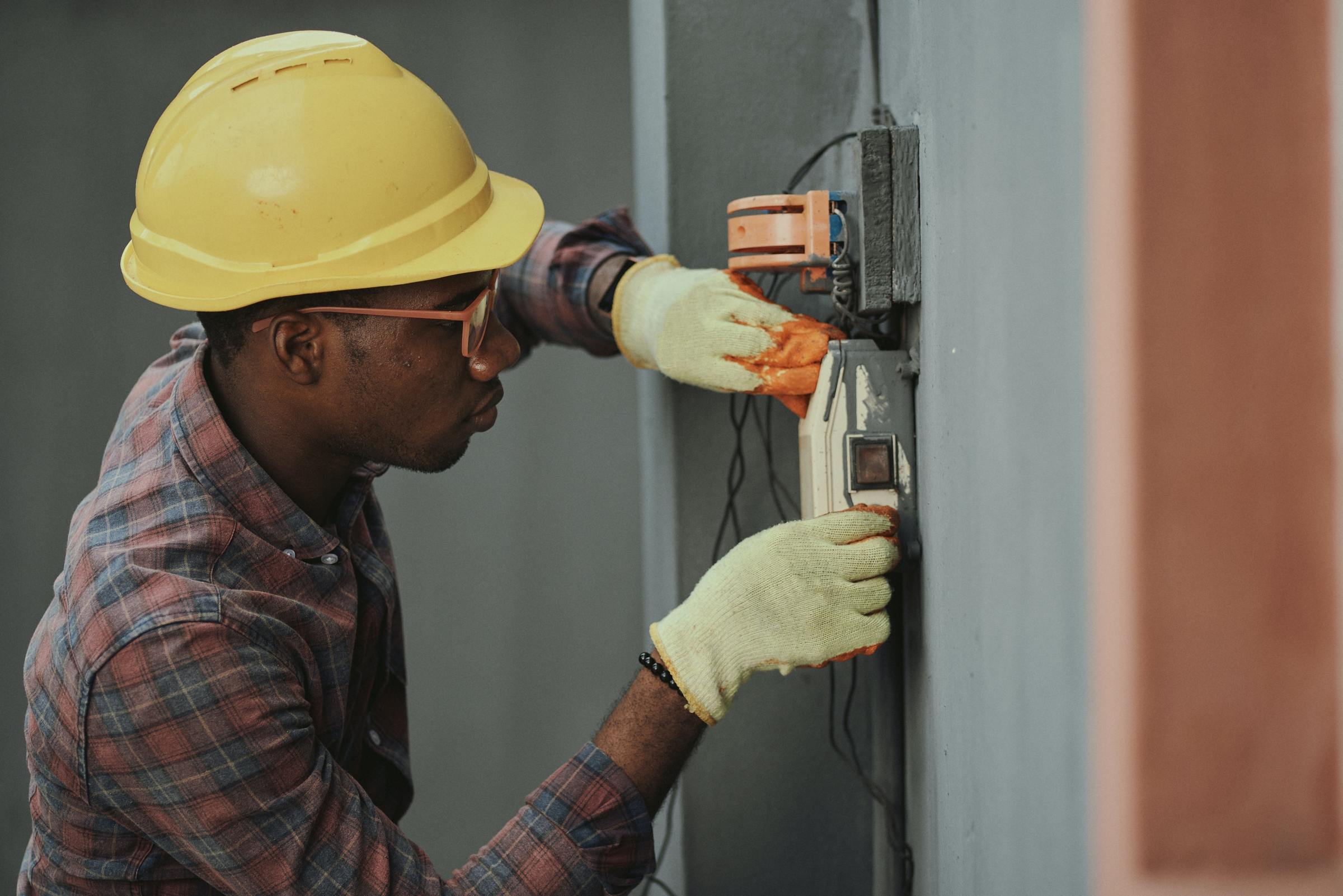 Electrician careers are valuable in an electricity-dependent world and have constant demand. The job requires several hours of hands-on training and involves considerable risk, making electricians modern-day heroes. Electricians can do many things, contingent on their training. The salary also depends on specialization and other factors like experience, company, and education.

Top 13 Highest Paying Electrician Careers

Automation technicians earn an average salary of $77,000+ because of the extras coding skills involved in the specialty. Electrical superintendents also earn high wages of more than $88,000. Regular commercial electricians may make around $40k, while avionics technicians seldom break beyond $40k. Here's an overview of the highest paying electrician careers and average salaries:

1. Oil Rig Electricians

Electricians setting up and maintaining oil rig electrical equipment and infrastructure are some of the highest-paid in the profession. An oil rig electrician earns $65,000 on average and higher positions can make up to $85,000. These electricians can fall into three main categories: general electrician, electrical technician, or chief electrician.

2. Electrical Superintendent

As an electrical superintendent, you can earn up to $88,500 per year, making you one of the highest-paid electricians. Superintendents have various supervisory roles but also plan and install electrical systems. They can handle new and existing constructions and work in commercial and residential projects. Superintendents also hire subcontractors, manage the projects, and oversee testing.

3. Automation Technicians

At a national average salary of $77,818 per year, automation technicians are on the higher end of the profession's spectrum. They are responsible for electrical systems controlling automation in various industrial processing and manufacturing settings

. Automation technicians require programming expertise to install, troubleshoot, and repair automated systems.

4. Electrical Systems Designer

An electrical systems designer can earn anything from $65,000 to $85,000. This moderate salary range signifies consistent pay and those pursuing such electrician careers have excellent room for advancements. The electrical systems designer job market is active with many hiring companies. The job involves assisting power distribution, utility, and telecom companies with route wires and public grids.

5. Substation Technicians

A substation technician can earn up to $69,000 or more and average at around roughly $65,000 per year. These electricians monitor and maintain substations that supply power to homes and commercial areas. They earn more because they handle loads of energy and availability whenever issues arise.

6. Industrial Electrician

The national average salary for an industrial electrician is around $60,000 per year. Industrial electricians perform various roles, including repairing and maintaining electrical equipment in manufacturing and commercial settings. There's never a shortage of industries and factories, so industrial electricians enjoy continual demand and high salaries, depending on the industry's profitability.

7. Certified Electrician

A certified electrician earns between $50,000 and $69,000 per year, and the job market is projected to remain active. These electricians install, maintain, test, troubleshoot, and repair electrical systems and equipment. Certified electricians can also work in residential, commercial, and industrial settings.

8. Construction and Maintenance Electrician

A construction or maintenance electrician can perform various services in commercial and industrial settings, real estate, and other buildings. Construction electricians design, plan, install and maintain electrical systems and equipment, earning around $65,000 per year. Maintenance electricians may make less (around $60,000), but these fields overlap.

9. Electrical Technician

An electrical technician's work revolves around buildings and the general maintenance of electrical systems. Most electrical technicians repair, test, and maintain electrical equipment in commercial and residential buildings and work under the supervision of an engineer. They can also work in labs, manufacturing, and repair shops and earn around $51,000 per year.

10. Wind Turbine Technician

The average salary of a wind turbine technician in America is around $50,000 per year. Wind turbine technicians can install, repair, and inspect wind turbines to ensure all electrical systems in the infrastructure work efficiently. The job requires specialized knowledge and involves complex repairs, making it a rewarding career field.

11. Marine Technician

A marine technician is a specialized electrician who can install and maintain electrical systems on boats to power and navigate onboard equipment. These professional electricians can earn around $45,000 per year and have a decent demand, with more people owning boards and marine electrical equipment.

12. Commercial Electrician

A commercial electrician is more

like an industrial electrician with limited expertise in manufacturing settings and equipment. These electricians can perform various services, including installing, repairing, maintaining, and managing commercial electrical systems and equipment. Commercial electricians earn around $39,000 per year.

13. Wiring Technician

The salary range of a wiring technician is $26,000 to $36,000 per year. Wiring technicians can install and maintain electrical wiring and cables supplying electrical power. The job involves troubleshooting transformers, voltage regulators, and maintenance in other dangerous situations. Most wiring technicians work in utility companies full time and may also be called for emergencies and natural disasters.

More Electrician Careers for Aspiring Electricians

There are several other high-paying electrician careers for those interested in such paths. You can become an avionics electrician, service electrician, traveling electrician, or something else. States also pay differently, and various other factors affect how much you'll earn in your field. The above figures are averages.

At IEC – Independent Electrical Contractors, we provide electrical jobs in the Greater Cincinnati Area. We also welcome aspiring electricians looking for training and offer a strong foundation for pursuing advanced electrician careers. Whether you seek an apprenticeship, licensing, or training, our team is here to help.