Electrician Boss? What Does The Road To Success Look Like?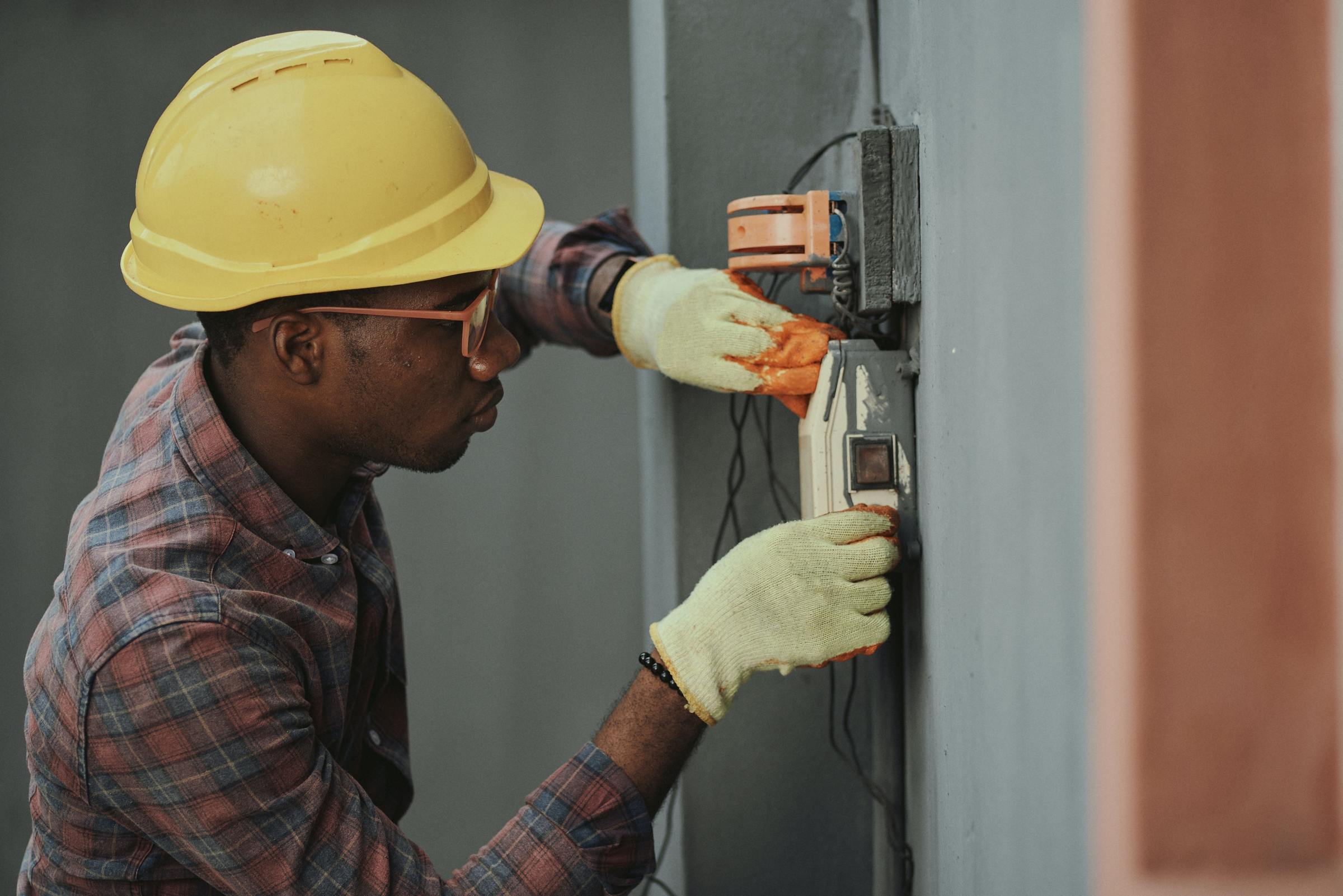 As an electrician, you have the opportunity to work in a variety of settings and for plenty of different types of employers. You might work for a residential service company, a business or for a construction contractor. Who else can you work for? For yourself!
Roughly 1 in every 10 electricians work for themselves. If you want to be the boss (and who doesn't?), understanding how you go from being a total novice to being a student to being an employee to eventually being a small business owner is the first step in creating a career path plan.
Obviously, you can't start out as the boss. It takes time, work and plenty of skill-development to go from a beginner to the one who is in charge. Before you start down the road to self-employment, take a look at what you need to know about getting to a professional place where you only work for one person – yourself.
Start Smart With an Apprenticeship
So you've made the decision and want to become an electrician. Not only do you want to be an electrician, but you want to be the boss. First you need the basic knowledge to work in the trade. That's where an apprenticeship comes in.
An apprenticeship takes roughly four years of time. During this training period, you'll learn through classroom work and hands-on experiences. That means you'll get an educational background in the electrical trades as well as actual experience working in real-world settings. When you're done with this program, you'll be ready to become a certified electrician.
The Next Step
After finishing your apprenticeship, you may want to slow down and wait before becoming the boss. It's not because you don't have the skills to practice as a professional, though; even though you have the electrical knowledge, you may need to gain more experience when it comes to knowing how to run a business.
Working for a small electrician-owned business rather than a large corporation can help you learn the skills you need to be both an electrician and the boss. You'll be able to see first-hand how an electrical business is run. This includes hiring staff, marketing/finding clients, providing customer service and everything else that goes into owning a business.
Keep in mind, you'll either need to have skills in areas such as accounting and staff management or hire someone else who does.
Even though you're done with your electrical apprenticeship at this point, you may want to consider the period of time when you're working as someone else's employee as a sort of second apprenticeship. Even though it's not a formal training period, it is a time when you're learning the business end of the trade. Don't waste this time. Instead of working for just anyone, find someone who can truly mentor you.
Becoming the Boss
After getting enough practical and business experience, you may be ready to become the boss. This isn't always easy. That said, the rewards will far outweigh any issues you may have along the road to success. You'll need to invest money into your own tools, advertising and possibly even an office space.
How do you know if you're ready to branch out on your own? There's no right answer here. Some people just know, while others constantly doubt themselves. Owning your own business can be scary. Don't confuse normal anxiety with not being ready. If you have experience in the field and are ready for a challenge, it may be time to become the boss.
Are you ready for a career as an electrician? IEC can start you on your way.