Be a Great Electrician: Start With Education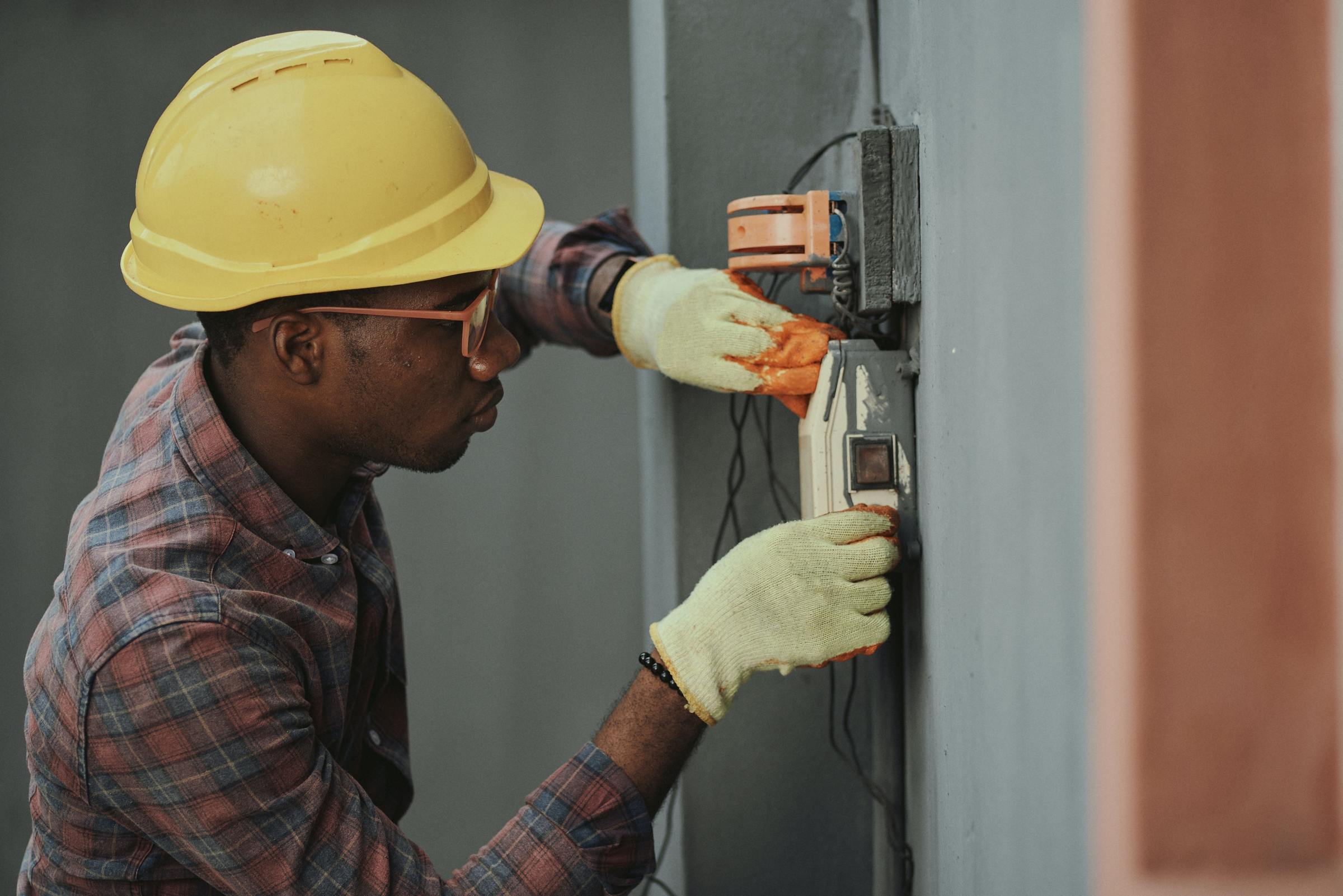 Congratulations on your decision to become an electrician. You are entering a career that can provide you with a good wage and an opportunity to truly help people. Even an "average" electrician can have a career that pays the bills and gives them steady work.
However, if you want to attain the highest levels of success as an electrician, keep in mind that your educational experiences, both at the beginning of your career and as it progresses, will be a huge factor in
making this happen. Below is more information about the importance of getting your education right if you wish to be known as one of the best in your field.
Start Your Career Right
As with any trade or profession, you will want to begin your career as an electrician by making good educational choices. And, to become one of the very best, you will need to take this a step further and find
an opportunity to gain a world-class electrical education.
Depending on your state of residence, you will need to either be an apprentice or attend a formal educational program to get a start on your career. Some states may grant you the opportunity to
pursue either option, but you will want to check with your state's labor department to find out the exact requirements.
Try an Apprenticeship
Apprentice programs are on-the-job-training experiences hosted by companies, unions, cooperatives and other recognized entities. Apprentice programs incorporate classroom hours that focus on theory and other aspects preparing you for the work of an electrician.
After a period of several years (usually four) of successfully serving as an apprentice, you will be qualified to gain a license or certification as a journeyman electrician and go out on your own. For the most
part, apprenticeships don't require tuition, and you will also receive a wage while learning-on-the-job.
Enroll in a Program
If you pursue a formal educational program, such as those offered by a community or technical college, you will spend more time in a classroom and lab environment, especially in the early stages of your education. These programs are often in conjunction with a degree, though some apprentice programs also offer college credit, too. Keep in mind these programs require tuition be paid by the student, and you are likely to be responsible for more expenses than those found in a traditional apprenticeship.
Regardless of which route you choose, it is important to remember that choosing your options wisely from the get-go will lead to greater successes. For example, when looking into specific opportunities, be sure to inquire about accreditation and approval. You will need to learn from individuals who are recognized for the quality of education provided.
Invest in Education
In addition, it is helpful to talk with electricians in the field to determine what they thought about their educational experiences. Getting opinions from those who have been where you are about to be is a great
way to narrow down your potential choices. You will quickly learn which programs are better than others at preparing you for a career of excellence.
Finally, go visit with program directors and take a look at their facilities. A fancy building isn't enough by itself to help you become a top-notch electrician, but it is helpful to know that facilities are
up-to-standard and can provide you with the classroom experience necessary.
In addition, spend time talking to the instructors who will guide you both in the field and through formal learning. Take time to learn if they truly care about giving you the educational foundation you need or if
they are just earning a paycheck. A dedicated instructor can make all the difference if you are willing to go the extra mile by working and studying hard.
The bottom line is that becoming a top-notch electrician demands that you get the best initial education you can find. By learning from the best, you can become one of the best.
Keep in Mind Your Education Never Ends
When that day comes and you earn your journeyman credential, don't forget that your education has really just begun and will encompass a lifetime of learning. Being an electrician, especially one who is wellregarded in the field, demands that you spend the time keeping up to date with ever-changing codes and best practices.
Constant advances in technology will also require you to keep on top of things; if you always rely on what you learned "back in the day," you will be missing out on a lot of opportunities to grow your career. The
best electricians are always students, at-heart, and will allow their natural curiosity to keep them motivated to advance their own personal knowledge.
If you need help getting started with your education, contact IEC. We're ready to help you.