10 Tools Every Apprentice Electrician Needs in Their Tool Belt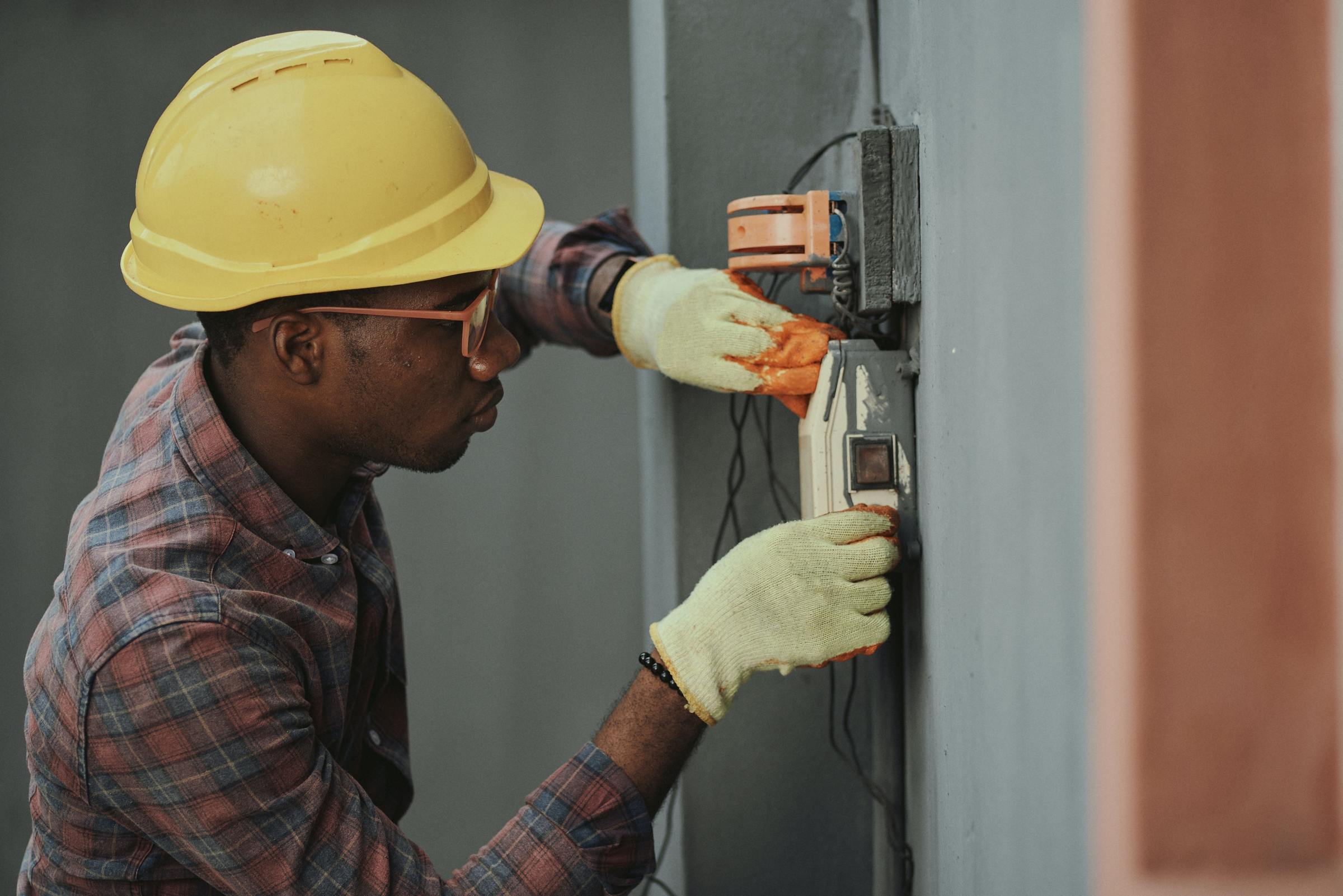 Apprentice electricians may have tools provided for them, or they may be responsible for purchasing their own tools, depending on the program in which they're enrolled. However, every electrician-in-training
eventually wants his or her own electrician's kit stocked with high-quality tools.
Below, you'll find a list of 10 common tools used to perform most general electrical work. Certain electrical jobs require more specialized or advanced tools, but those on this list make a great start to a working tool assortment.
Pliers
A pair of well-made pliers is a must have for twisting wire. The handles should be insulated, easy to grip, and comfortable to grasp. The pliers should open and close smoothly, and the teeth should meet uniformly to grab thin items. Have several sizes on hand to accommodate different jobs.
Side-Cutting Pliers
These sturdy pliers come in handy when you need to cut wires to specific lengths. Find a set with a comfy insulated handle and smooth mechanical qualities like the plain pliers above. These pliers will outlive other wire cutters and strippers if you buy a quality set.
Needle-Nose Pliers
It's good to have several of these handy pliers in various sizes. This tool comes in handy for a variety of tasks. The thin, grasping ends allow you to reach into small spaces to retrieve dropped fasteners or hold
a small nut while you turn the screw. Needle-nose pliers, like all electrician's tools, should have insulated handles.
Stripping Tool
Used to strip the insulation off of wires, this tool works with a spring to make the job flow more smoothly. Look for a stripping tool with a spring that's not too loose or too tight. The handle should feel comfortable in your hand. Slots to fit 10-32 and 6-32 wires allow you to strip wire easily without harming the thread.
Channel Locks
When you're installing conduit, you'll appreciate these adjustable workhorses. Use the 2 ¼-inch channel locks if you'll be working on conduit that's two inches in diameter or less. The 5 ½-inch capacity channel locks are for pipe or conduit larger than two inches.
Screwdrivers
The most important thing about your screwdriver collection is that each piece is fully insulated. You need at the very least two Phillips screwdrivers with #1 and #2 heads and several sizes of flat-head drivers. A
finishing screwdriver is also helpful. Choose screwdrivers that feel balanced in your hand for maximum comfort and control.
Claw Hammer
If you're doing electrical work in a construction zone, you'll want a hammer. A claw hammer makes it easier to remove nails and wood pieces when you're making room for wiring. The hammer handle should fit your hand and allow you to get a good grip when swinging it.
Pipe Reamer
This tool smooths out the edges of cut conduit. When the rough edges are smoothed down, your wiring is less likely to snag or be cut. Some styles feature built-in screwdrivers to help you go from smoothing the
conduit to tightening the fittings without changing tools.
Tape Measure
Every electrician has their favorite style. Some like the fatter styles that don't buckle over long measuring distances. Others prefer the measuring tapes with rare earth magnets in them. Use your favorite style, but make sure to choose a tape measure that's got some bright colors on it. This tool tends to get "lost" often, so make certain you can easily locate yours if you set it down on a job site.
Voltage Tester and Meter
There are several basic styles of voltage testers on the market. You can get a simple pen style or a more elaborate style with tons of options. New clamp meters with testing leads are becoming popular for their
easy-to-read displays and hands-free operation.
Learn more about electrical work and electrician's tools when you contact the Apprentice Journeyman Electricians program specialists at the Independent Electrical Contractors of Greater Cincinnati. Start a brand-new career with our innovative courses and programs.
.