Specialized Tools for Electrical Apprentices and Contractors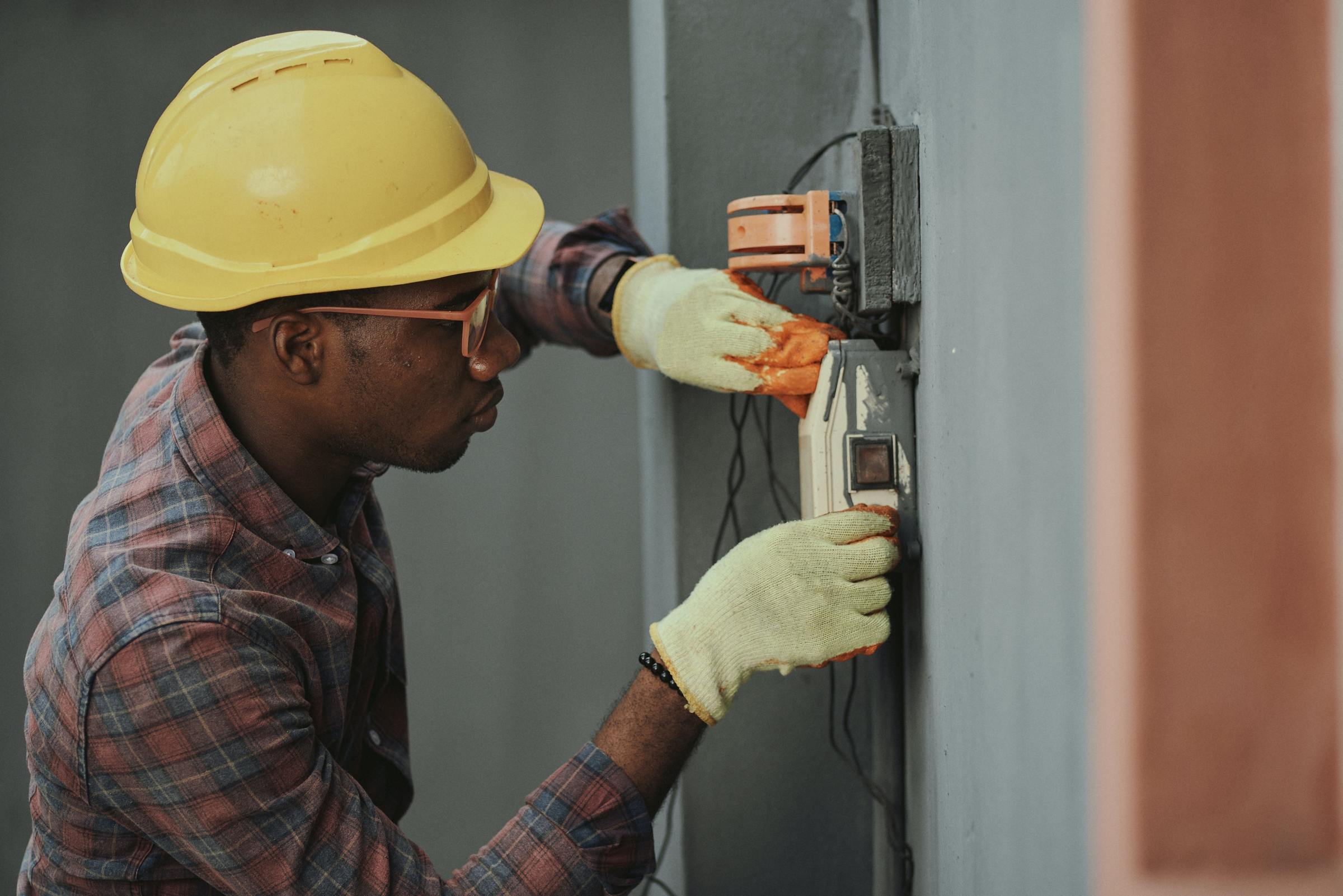 As an apprentice electrician or licensed electrical contractor, you may need to work in unfamiliar places or situations when on the job. When confronted with a new problem or location, a few specialized tools can help you complete your work easier and faster.
Here are a few specialized tools for licensed electricians and apprentices to keep in your toolboxes.
Smartphone Inspection Camera
This camera is part of an application that can be used with an Android smartphone or tablet. It consists of a 13- to 33-foot cable that connects to the smartphone or electronic tablet that illuminates a hidden area inside of a wall.
Once in position, you can take a photo or video of the area. The image is immediately shown on your smartphone or electronic tablet screen. You can also use three other attachments together with the smartphone camera: a 90-degree mirror, a hook to retrieve wires, and a magnet.
Electronic Stud Finder
An electronic stud finder works like a magnetic stud finder, except that it does not detect ferrous metals. An electronic stud finder detects density changes in a wall to alert you when you are on or near a wall stud.
Since this stud finder detects density, it can also detect other obstacles like abandoned headers and other framing structures hidden within a wall. Once you have located the wall studs, scan the area between the studs to make sure the wall space is clear and empty.
Fish Sticks and Fish Tapes
Use fiberglass fish sticks and fish tapes to pull electrical wires and cables through tight spaces in walls, in ceilings, and under carpets. These tools have a variety of hooks and pointed ends that you can apply to the ends to carry electrical wires and cables.
Fish sticks are rigid rods that piggyback together to create a variety of lengths. Fish tapes are flexible coils on a reel. Add a lighted tip to the leading end of the sticks or tapes when working in a low light situation.
Electrician's Drill and Tap Set
If you work repeatedly on an electrical problem, you can easily strip the threads in the screw holes of an electrical connection or junction box. To fix this, an electrician's drill and tap set can create new screw threads inside the holes.
After cutting new threads in the holes, you will need larger diameter screws to secure the top and bottom of the electrical box, so have a variety of screw sizes available once you have recut the threads.
Push-In Wire Connectors
To use traditional twist-on wire connectors, both electrical wires must be in perfect alignment as you twist on the plastic connector. Besides being bulky, these wire connectors are not as secure as push-in connectors.
After trimming your wire to the correct length, strip a length of insulation off the end and insert each wire into a push-in connector. These connectors are UL approved and can connect two, three, or four wires in a clear flame-retardant shell so you can visually verify the electrical connection.
Wire Connector Socket
This socket tool is used with a power drill. It fits around any wire connector with or without wings. With a twist of a power drill, you can securely connect or disconnect two electrical wires in a wire connector.
Adjustable-Depth Electrical Box
When installing electrical wiring and connections in walls that will be tiled or wood paneled, you can use an adjustable-depth electrical box. Once the walls are completed, you can adjust the depth of the electrical box to be flush with the new wall surface.
To become an apprentice electrician or update your skills as a licensed electrical contractor and use specialized electrical tools, enroll in a class at Independent Electrical Contractors of Greater Cincinnati. We are an accredited training provider and offer classes, on-the-job training, and job placement to start or continue your electrical career.