Physical Fitness for Electricians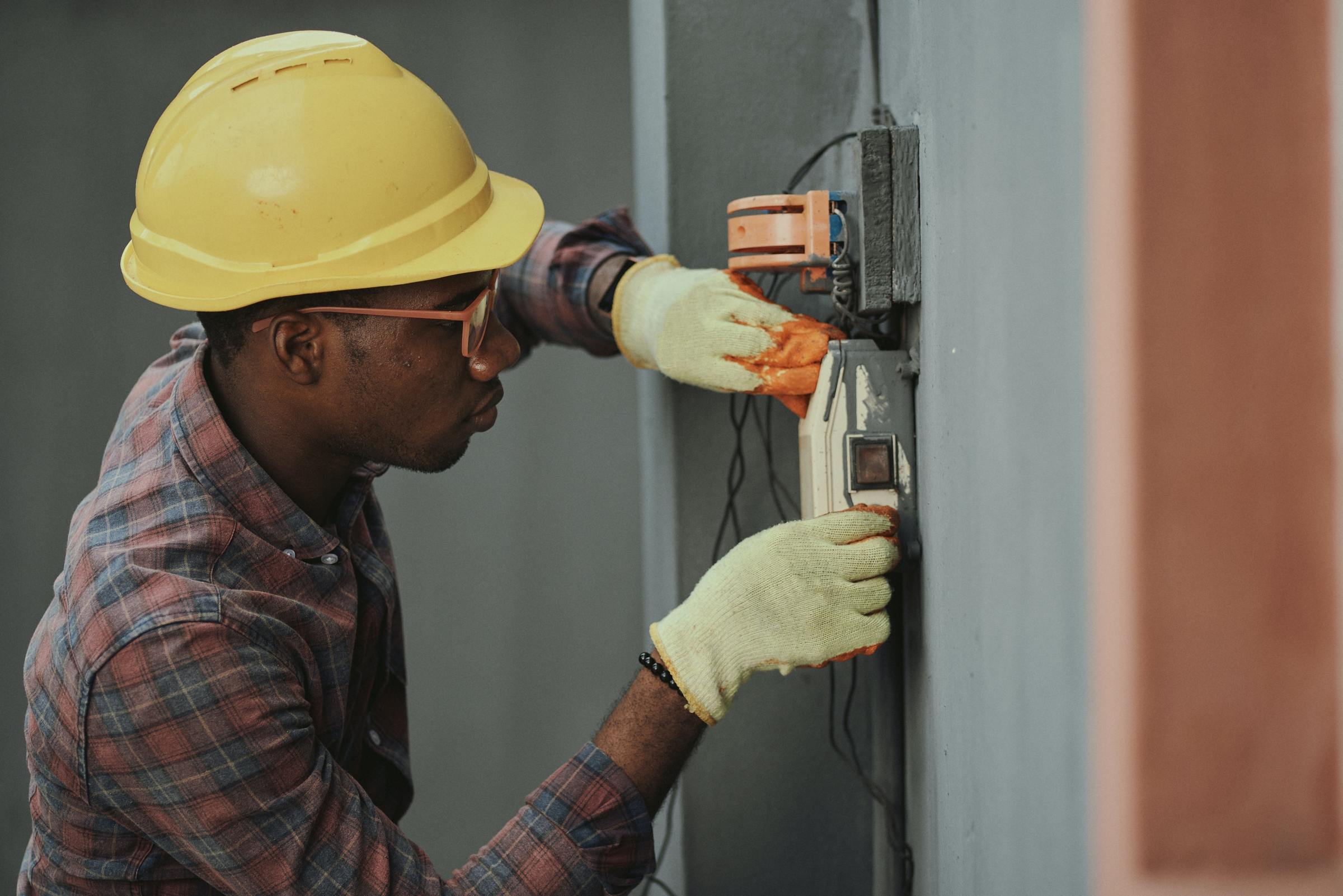 Electricians are multi-talented people that enjoy an interesting and challenging job. Working as an apprentice electrician can take you to many different places and locations that can test your stamina and physical fitness.
When you install electricity in a building, you may need to climb stairs, get on top of roofs, climb down into basements, and walk many miles. To keep physically fit for the job of an electrician, you will need lots of energy, a healthy diet, good sleep habits, and a desire to succeed.
Here are some suggestions for keeping yourself fit to do the job of an apprentice electrician.
Stretch Before and After Work
To keep yourself limber and in good physical shape, stretch your muscles before you start work and after you finish work. Stretch your calf muscles and upper back muscles while you are at work, even if it is only for a few minutes.
Eat Healthy Foods
Keep physically fit by eating a balanced diet with lots of vegetables, fruits, lean proteins, good fats, dairy products like yogurt and cheese, and healthy grains. Eat several small meals each day instead of two to three large meals.
Eat vegetables and fruits at every meal and use proteins as an accompaniment. This will give you energy and stamina. Asparagus, broccoli, carrots, cauliflower, lettuce, and tomatoes are great to eat at any meal.
Lean proteins include chicken, salmon, tuna, and eggs. Eat these with brown rice and whole-grain bread. Snack on almonds, walnuts, peanuts, and other nuts and plenty of berries, apples, grapes, and oranges.
Exercise Your Core and Back Muscles
After stretching, do 10 to 15 lunches, whole body planks, hip bridges, and leg lifts. Push-ups and sit-ups are also good to exercise your heart and lungs, and they get your blood pumping.
Get a physical trainer to find exercises that are customized specifically for you. Tell your trainer about your job so that he or she can design a program for you.
Exercise at least five times a week, before and after work. These exercise sessions will allow you to feel good enough to go wherever your apprentice job takes you and to carry heavy loads.
Exercise Your Arm and Leg Muscles
Weight training is a good way to exercise your extremities. Hold dumbbells in each hand and place them on your feet while you do arm lifts and leg lifts.
Use wrap around weights on your wrists and ankles while you do other exercises. Find the exercises that you like best and do them
Walk, Jog, Hike, and Run
To increase your stamina, take a 15-minute walk, jog, hike, or run. Start slowly and increase your mileage by ten percent each week. Drink water before and after your run to stay hydrated.
Get Lots of Sleep
Sleep approximately seven to eight hours each night, even on weekends. To do this successfully, you should go to bed at about the same time every night and get up each morning at about the same time.
Good sleep habits can help you endure your work day and be ready for any challenge it brings.
Check With Your Doctor
See your doctor every six months for a physical examination. Tell your doctor about your eating, sleeping, exercise, and work habits so that he or she can give you appropriate tests and exams to keep you healthy.
Feeling physically fit can prepare you for an interesting job as a licensed electrical journeyman. To start your electrical career, enroll in the apprenticeship program at Independent Electrical Contractors of Greater Cincinnati. We are an accredited training provider and offer classes and on-the-job training to start or continue your electrical career.