From the Home to the Stage: Job Opportunities for Electricians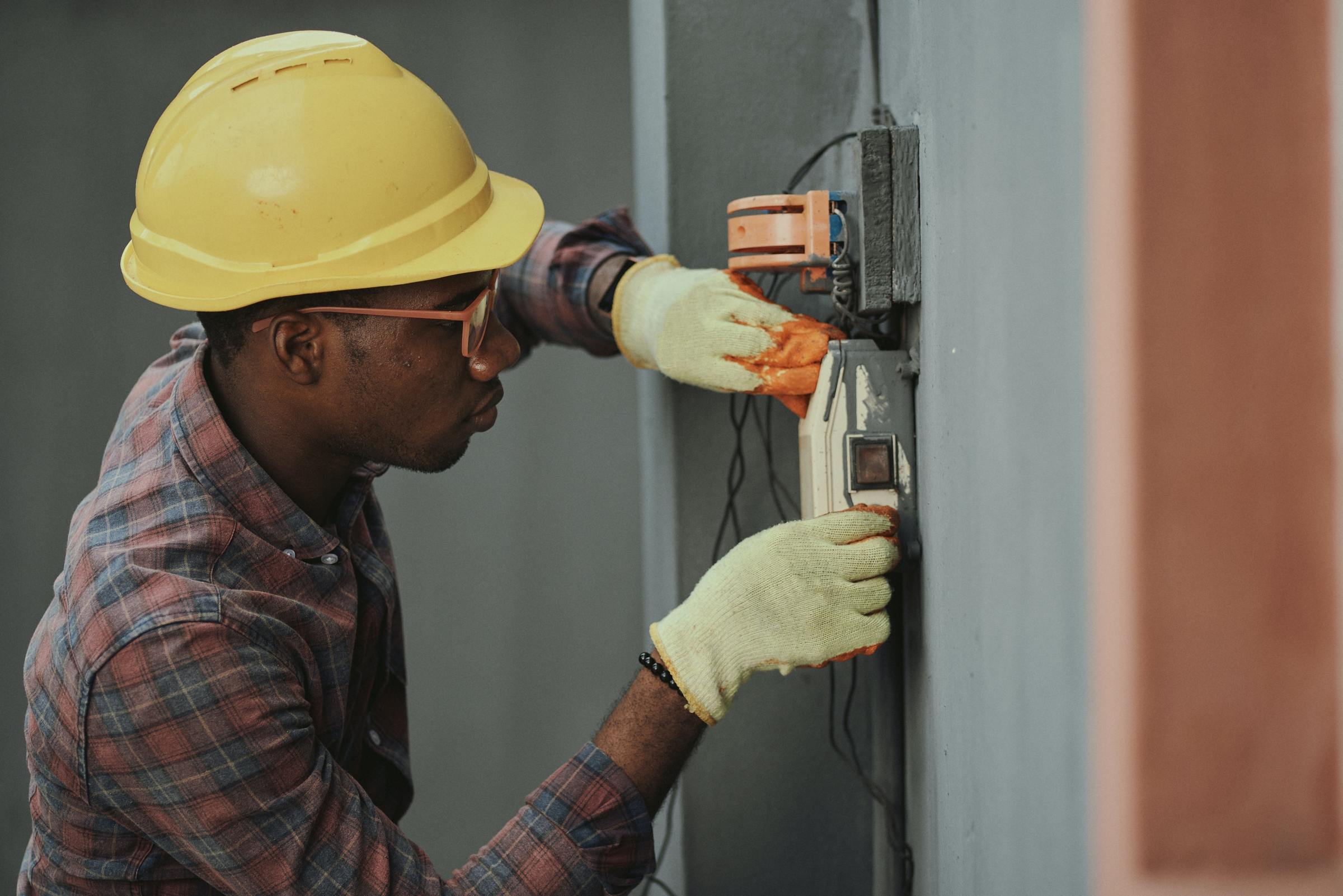 You might assume most electricians set up the lighting in homes. Or, you might think they work mostly on outdoor electrical lines. These are certainly possibilities, but they're not the only job opportunities for
electricians.
Whether you're just starting out as an electrician or looking to expand your job opportunities, consider these job possibilities.
Residential Wiring
Billions of homeowners rely on electricians to install their home's electrical wiring. According to 2012 World Bank statistics, 84.6% of people worldwide have access to electricity.
Home wiring electricians can install new electrical wiring, update existing wiring, or repair electrical problems. Their electrical work supplies homes with lighting, of course, but it does much more than that.
Electricians can also install wiring for television, telephones, alarms, and Internet.
Electricians can also install supplementary electrical features, such as sound systems, security monitoring, and home theaters. They can even install automated systems that allow homeowners to control many
different appliances with their mobile devices.
Industrial Wiring
Electricians that perform complex work for businesses are known as inside electricians. They may work on control systems and equipment. Many companies count on inside electricians to wire complex machinery and even robotics.
All electricians can install basic electrical wiring in businesses. However, there are certain projects only specialized electricians can handle. For example, inside electricians can install intricate electrical
wiring in power generation facilities, water treatment facilities, or industrial factories.
Although you may start out completing basic electrical projects, you can progress to more complex assignments. As an electrician working for businesses, you have plenty of room to progress and grow
throughout your career.
Film and Stage Wiring
Electricians perform a lot of behind-the-scenes work in the entertainment industry. These electricians support theater performances, concerts, television shows, and movies.
As an electrical lighting technician, you can coordinate advanced lighting systems. You can even create exciting special effects. Whether on stage or on set, you'll choose the right lighting and equipment to
produce the desired effect. Then, you'll set up the appropriate electrical cables, wire fixtures, and lights.
To work in this industry, you must prefer a fast-paced, high-pressure environment. Lighting technicians are often called upon to solve last-minute problems. They may work late into the night. Their work can also
be dangerous-it requires moving heavy equipment, climbing ladders, and working with high-voltage electrical cables. If you work for a film or television company, you may travel to many different filming locations.
Both film and stage electricians have opportunities for advancement. When you work on a film set, you can work to become an assistant chief lighting technician. You may even qualify as the chief electrician, known as a gaffer. In the stage venue, you can become a lighting programmer or a chief lighting technician.
Outdoor Wiring
If you prefer to work outdoors, consider a career as an electrical lineman. These electrical workers install and repair transmission lines. Transmission lines carry electric power from generating plants to
electrical substations.
Working as an electrical lineman can be extremely challenging. You'll often need to work from high heights and in dangerous weather. You may get called on to work at odd hours. After intense storms, electrical
linemen must repair electrical lines immediately.
Because this job is so hazardous, it is always in high demand and offers an impressive salary.
Each day in the life of an electrician is far from boring. With so many job opportunities available, you're sure to find a job that challenges and excites you.
If you don't have any electrician experience, start out with an apprenticeship. If you want to enhance your hiring potential, check out our licensing and training courses.